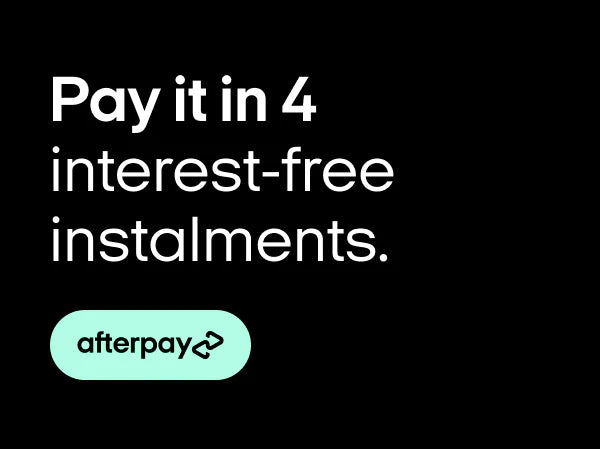 Need something new, now? Afterpay is now available for NZ & Australian orders so you can pay better whenever you shop with us.
WHAT IS AFTER PAY?
Afterpay lets you pay for your order over 6 weeks. There's no interest or added fees. Payment will be automatically taken from your debit or credit card in four equal payments each week, while you receive your order as if you'd purchased it today. No waiting around before you can wear your new threads!
SHOP NOW
FREQUENTLY ASKED QUESTIONS
Afterpay will split your payment into four instalments, due every fortnight. For example, if you spend $100, each instalment would be $25. You'll see all the details in checkout!
If you make repayments on time, you'll only ever pay the price of the item you've purchased. The only fees Afterpay charges are late fees for missed payments.
Yes, you can pay with Afterpay in-store and online.
All you need to use Afterpay:
- Be at least 18 years old
- A valid email address and mobile number
- A valid NZ or Australian credit or debit card to complete your purchase
You will more than likely pay the first installment of the purchase price at the time you place the order. If you have been shopping with Afterpay for some time, and have a really good repayment history, you may find that we defer taking the first payment until 2 weeks after you make your purchase. In all cases you will be notified on screen if the first payment is due at the time of the purchase. We also send you a confirmation email outlining the amounts and dates that the payments are due.
We will ship your order as normal and Afterpay will take care of the rest.